About Bushcraft Essentials
Bushcraft Essentials was founded in 2012 with the vision of providing basic, functional and high-quality equipment to the steadily growing Bushcraft movement and all people who enjoy nature.
We are particularly dedicated to so-called hobo stoves or multi-fuel stoves. In this area, we have achieved a worldwide reputation with innovative products and outstanding quality "Made in Germany" in a very short time. Our stoves are in use on all continents and in over 80 countries.
Bushbox stoves are light and are characterized by minimal pack size, great versatility and high-quality workmanship. All stoves are produced exclusively in Germany and are manufactured and refined using processes that are particularly gentle on our employees, nature and its resources. Whenever possible, we avoid using plastic and pack our products in paper packaging or cotton bags.
All Bushcraft Essentials products are designed for versatility, stability and maximum durability. It is thanks to this fact that the products are also highly valued by people who depend on reliability and who entrust their lives to them: Bushboxes have accompanied expeditions to the Arctic and deserts and are deployed to special units in several countries.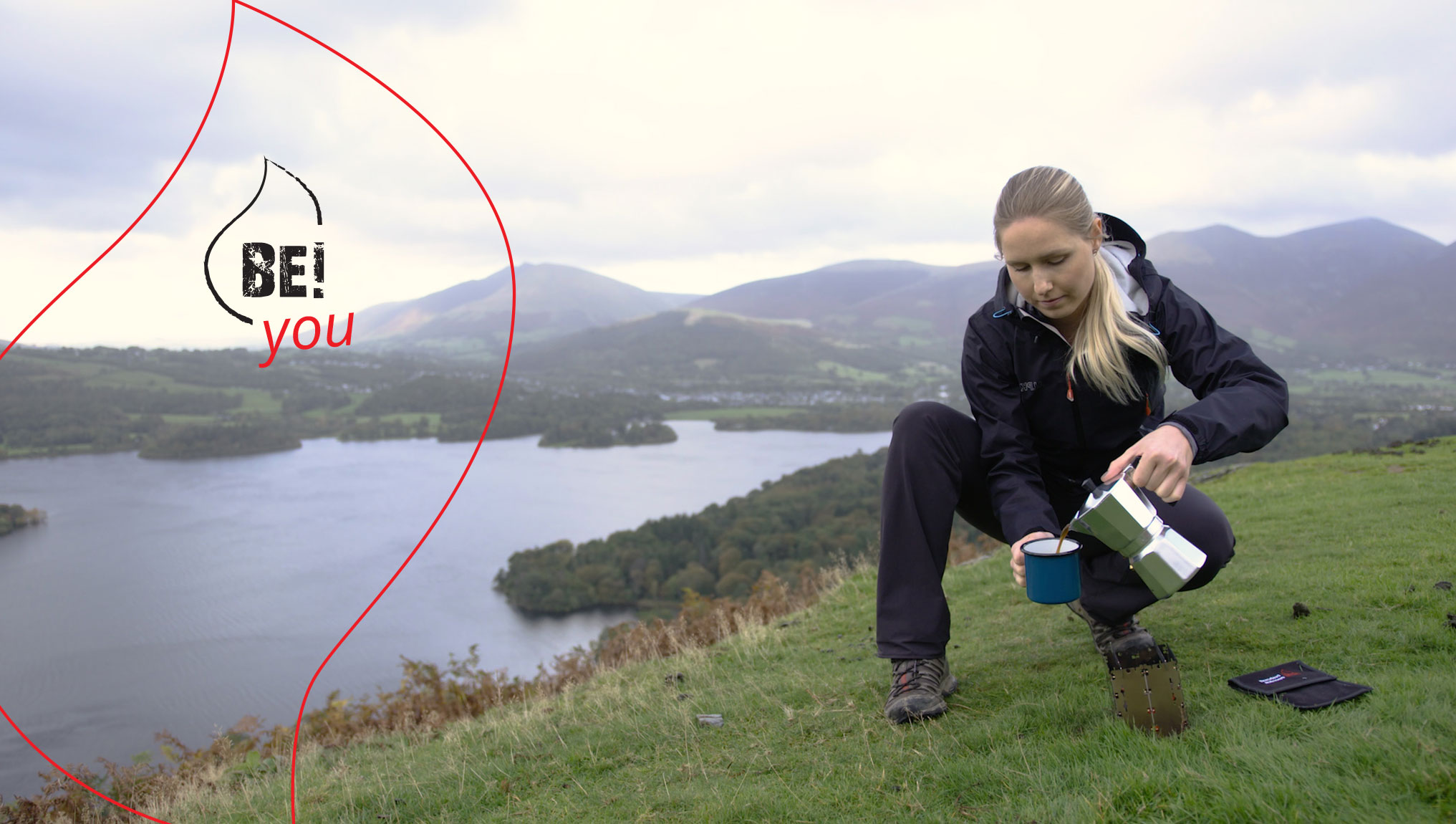 BE! - A way of life.
What does "BE!" stand for?
BE is the origin of Bushcraft Essentials. BE is not only the abbreviation for the Bushcraft Essentials brand, but also stands for "to BE". BE! encompasses our brand and the idea behind it on the one hand and means so much more at the same time! Because Bushcraft Essentials is not only synonymous with a high-quality brand product, but rather conveys an attitude to life. BE! gives you the freedom to be yourself. BE! feeds your appetite for adventure and the great outdoors. BE! gives you the confidence of being perfectly equipped for your plans at all times. BE! gives you independence. BE! what you want to be!